Iridology is the study of the iris… the colored part of your eye.

InSpiral Iridology is a gentle, non-invasive way of identifying inherited strengths and weaknesses in your body…
Your eyes reveal vital health history, including predispositions for imbalances that can occur.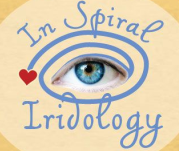 Welcome To InSpiral Iridololgy and Wholistic Wellness
Also Learn More About My Events And Workshops…
Iridology Session,

Hypnotherapy

, The Masculine-Feminine Integration Sessions, The Divine Feminine Rising-Awakening, Sacred Sexuality Couples Retreats and, The Ceremonial Wand Workshops…

How Does Iridology Work?
The most incredible thing that's really important about why people would want to use this as a system, is because it can show a pre-disposition or it can show hereditary aspects that can even been seen three generations back and three generations forward.
Sunshine has been an inspiration to me in many ways…She focuses on core issues, using her expertise and her intuitive abilities to help you heal any form of trauma. I highly recommend her!
So, what can Iridology do for you?
Through a review of your iris, which is the map to your world, I can provide you with the immediate state of the inner workings of your physical body and emotional state.
You'll learn what makes you tick and how you can expand your Wellness and Awareness!
Iridology (usually pronounced… eye' rid ology) is used as an assessment tool for people of all ages… from infants to adults.
I have performed many thousands of iris readings with great detail over many years, by providing powerful insights as to the state of health of the entire body and psyche'.
You can now discover for yourself how your eye actually reveals the map that represents each place within your body that needs attention today. An iris reading also reflects your emotional state.
So you may be asking, is iridology accurate or legitimate?
Let me provide you with a reading of your eyes. And if we are doing your session online, I'll show you how to submit an image of your eyes so that you'll discover the important aspects about yourself that will assist with your overall health and wellness!
Sunshine
Sunshine is a gifted practitioner! I went to see her for both an Iridology appointment as well as a Core-Release Hypnotherapy session. Both were remarkable and insightful, strikingly accurate, and very, very helpful. Creating a safe environment in which I felt completely comfortable, Shine led me through the discoveries and self-observations that I needed to come to a better understanding of my health and emotions. I found a profound resolution to one of my most basic emotional issues during the journey work. I am extremely grateful to Shine and highly recommend her work!
It's been about 4 months since my Iridology session with you. That session truly changed my life. There was something about what you saw in my eyes that snapped a switch within me. I was able to tap into much more deep internal work, with over due focus on my health. You are truly gifted, not only what you see in the eyes, but beyond…
Thank you, I am forever grateful for that session!
With Love…

Sunshine, you truly are a gift & blessing sent by Universe!
The deep healing and growth that occurred within me during my sessions with Sunshine is immeasurable. Sunshine has the innate gift to help you go deep within to heal that which keeps you from living a whole and healthy life.

She helped me to become consciously aware of, and heal past trauma that was buried deep within me. This caused me to make unhealthy choices and decisions by reacting to situations that were not for my highest and best self.
I am now consciously aware of those triggers/feelings that caused unhealthy reactions. I am now able to pause and then respond to any given situation, and this allows me to make choices and decisions that serve my highest and best self mentally, emotionally, and physically.

Sunshine is a beautiful blessing, and there aren't any words that can truly express my gratitude. Thank you so much!

Love & blessings,
I met Sunshine by getting an introductory Iridology eye analysis. During the analysis she told me things about my mental and physical health that were accurate and insightful. I was surprised that she could know so much just by looking at my eyes! At the end of the session she suggested I see her for some emotional release work that she referred to as Core-Release-Hypnotherapy.
This emotional release work helps to open up suppressed emotions, transform negative thoughts, and get to the root of issues that are unresolved. I met with her for a series of Core-Release-Hypnotherapy processing.
During our sessions, Sunshine helped me find clarity and peace within myself by helping me find forgiveness and compassion for those who have hurt me, including myself. I left each session feeling lighter, more at ease, and hopeful. She gave me advice for handling stressful situations, holistic healing suggestions, and homework exercises & meditations to help me reach my goals for self healing, becoming a more patient mother, and creating a successful career.
Thanks to working with Sunshine and doing my "homework", I now feel that I have more patience, I am able to handle stressful situations better, I am more confident in making decisions, and I am able to let things go with more ease. Because of these changes, I have created more peace and harmony within myself and in relationships, I have more clarity in my thoughts and I feel happier and better about myself.
Sunshine is a warm, inviting and cheerful woman. She is filled with great wisdom, insight and advice for living a holistically healthy life. She has helped me immensely, and I am so very grateful to have worked with her on my healing journey.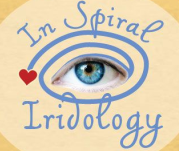 Learn More About My Events And Workshops…
Iridology Session,

Hypnotherapy

, The Masculine-Feminine Integration Sessions, The Divine Feminine Rising-Awakening, Sacred Sexuality Couples Retreats and, The Ceremonial Wand Workshops…

Iridology Interview by Marteen Santerre of Soul Being
Having Spiritual Health
… reconnects you to your Source
Having Emotional Health
… imbues the essence of Passion, Joy and Peace
Having Mental Health
… brings clarity and intellectual function and focus
Having Physical Health
… gives you your LIFE
Iridology can access all 4 domains to tune you up and turn you on to live your life beyond Mediocrity to Extraordinary!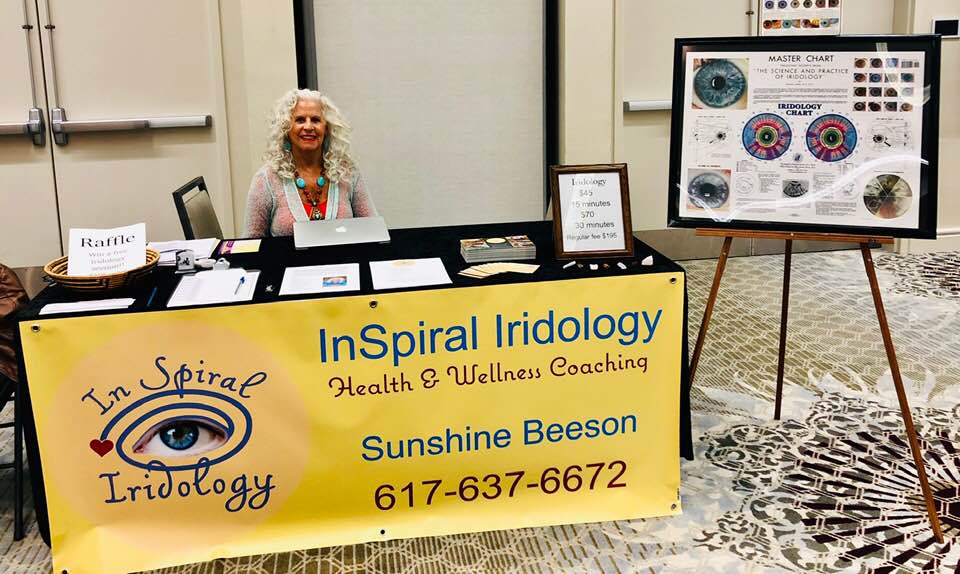 Terms and Conditions…
The information found within this Iridology website is for general educational and informational purposes only. The content on this page, or any verbal communications thereof, is not intended nor otherwise implied to be medical advice.
Privacy Policy…
Maintaining your privacy is important to me. I'll uphold the highest standards, including GDPR requirements, to protect all information collected or submitted on my whatisiridology.com website.