The iris of the eye is like a computer tracking system that logs information since the time of your conception. Your eyes reveal vital health history, including predispositions for imbalances to occur.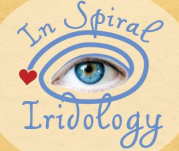 Iridology is a gentle, non-invasive way of identifying inherited strengths and weaknesses in your body.
Through examination of the iris… a map to the inner workings of your physical, mental, emotional and spiritual bodies is identified.
Iridology can be used as an assessment tool fore people of all ages; from infants to adults.
Sunshine is a gifted practitioner! I went to see her for both an iridology appointment as well as a journey session. Both were remarkable – insightful, strikingly accurate, and very, very helpful. Creating a safe environment in which I felt completely comfortable, Shine led me through the discoveries and self-observations that I needed to come to a better understanding of my health and emotions. I found a profound resolution to one of my most basic emotional issues during the journey work. I am extremely grateful to Shine and highly recommend her work!
S. Peters
Before I met Sunshine, I had never heard of Iridology. After my first session, I was completely blown away! Sunshine provided so much information on my health and emotional well being and I left feeling more informed and equipped to take care of myself that I ever have before. I highly recommend Iridology and Sunshine herself for anyone struggling with health or emotional issues that no one has been able to figure out, or if your are looking for a more naturopathic approach to your health in general. Thank you Sunshine!
Kate Lawler
Sunshine Beeson is a compassionate professional and holistic healer that yields great results for her clients. Shine is caring and professional. Her recommendations for better health both physical and emotional are spot on and her follow up is consistent which contributes to the success of her recommended treatments. Shine's style is direct and honest, yet caring and compassionate. I highly recommend Shine's services.
Laura Mullins